Protected Species Licenses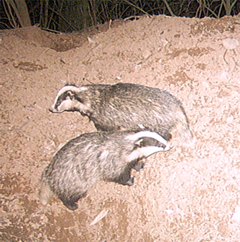 For developments where protected species are identified on site it may be necessary to obtain a European Protected Species Licence (EPSL) for those species covered under European legislation (e.g. bats, dormice, otters, great-crested newts and white-clawed crayfish) or a species-specific licence, such as Natural England licences to disturb or destroy a badger sett. A licence permits certain on-site operations to occur within a set time period and ensures that the client is operating on the right side of the law, while working towards maintaining the favourable conservation status of the protected species affected by the works. WWC has a track record of successfully applying for both European Protected Species Licences and species-specific licences.
Edward and Elizabeth have been successfully accepted by Natural England as Registered Consultants on the new Bat Low Impact Class Licence (BLIC). BLIC is a quicker and simpler route to a European Protected Species Bat Licence for small numbers of the relatively more common species of bat. Only a few consultants in England are registered to use this licence.