Meet the Staff
Joshua Evans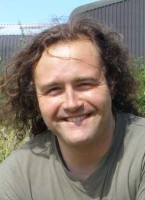 Joshua Evans
BSc(Hons) MCIEEM
Consultancy Manager
Joshua joined the team in 2008, previously working as an independent consultant, prior to that he worked for the National Trust and Forestry Commission as an ecological surveyor. For the last 25 years he has worked in both the conservation and consultancy sector. Many of these years were in woodland conservation and management. He is an experienced ecologist with good botanical skills and extensive experience in protected species' surveys. He has particular expertise in terrestrial invertebrates, amphibians, reptiles and bats and holds Natural England and Natural Resources Wales licences for bats, dormice, great crested newts, white-clawed crayfish and barn owls.
Becca Bratt
Becca Bratt
BA (Hons) MSc
Consultancy Ecologist
Prior to joining the consultancy in 2018, Becca worked for the Wye Valley AONB as an ecological surveyor, undertaking Phase 1 Habitat surveys and veteran tree assessments. She also volunteered for two years at RSPB Coombes Valley, gaining experience in practical conservation, ecological surveying and public engagement. Alongside this, she completed a Masters degree in Ecology and Conservation, utilising the RSPB reserve and its historical data to investigate the habitat preferences of pied flycatcher. She has a broad ecological knowledge base, a keen interest in botany and an enthusiasm for ornithology. She has experience of using QGIS for map generation and is a volunteer bird recorder for the British Trust for Ornithology.
Jessica Vuckovic
Jessica Vuckovic
BSc (Hons)
Consultancy Ecologist
Jessica joined the consultancy in 2018 after working for the Wye Valley AONB as an ecological surveyor, where she gained extensive experience in Phase 1 Habitat surveys and habitat assessments. She has volunteered for a range of organisations including the Natural History Museum (London), Plymouth School of Biological Sciences, Herefordshire Wildlife Trust, Warwickshire Wildlife Trust and Buglife. She has assisted in various research projects, invertebrate and botanical identification and practical conservation tasks. She is a generalist ecologist with a particular specialism in botany and habitats. She is also well versed in the use of GIS packages, in particular QGIS. She is in the process of obtaining a graduate membership of CIEEM.
Moira Conn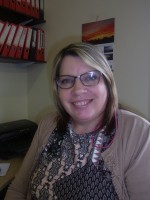 Moira Conn
Finance and Admin Officer
Moira provides administrative support for the Ecology team and deals with financial matters relating to projects, thereby ensuring the smooth running of the financial side of the business.