Meet the Staff
Alan Shepherd
Alan Shepherd
MCIEEM
Senior Ecologist
Alan has worked for Worcestershire Wildlife Consultancy since 1995 and prior to this has worked in the conservation sector since the 1970's. He has an extensive knowledge on a wide variety of protected species, with a focus on birds, reptiles and amphibians. Alan regularly undertakes bird, amphibian and reptile surveys and advises on mitigation. Alan also has an extensive botanical knowledge and regularly undertakes extended Phase 1 surveys and prepares ecological management plans. Alan's main area of expertise is with amphibians and reptiles and he is considered to be a national expert on the slow-worm. He has been the National Herpetofauna Co-ordinator for The Wildlife Trusts, a member of the advisory panel for ARG-UK and spent over 10 years as a member of the national steering committee for the Great Crested Newt Species Recovery Plan. Alan holds Natural England and Natural Resources Wales licences for great crested newts and is a Registered Consultant for the Natural England great crested newt Low Impact Class Licence.
Edward Leszczynski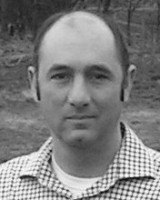 Edward Leszczynski
BSc (Hons) MSc MCIEEM
Consultancy Manager
Edward has over 30 years of experience in the ecological/environmental sector including working within the public and private sector and since 1998, manager for the Consultancy. As well as day to day managerial duties, Edward undertakes surveys, provides mitigation advice and acts as principal 'Clerk of Works' on a range of selected development and conservation schemes. Edward holds a Natural England licence for bats. He is also a Registered Consultant of the Bat Low Impact Class Licence (BLIC).
Joshua Evans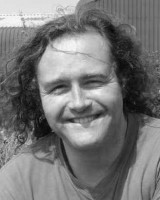 Joshua Evans
Consultant Ecologist BSc(Hons) MCIEEM
Joshua joined the team in 2008, previously working as an independent consultant, prior to that he worked for the National Trust and Forestry Commission as an ecological surveyor. For the last 25 years he has worked in both the conservation and consultancy sector. Many of these years were in woodland conservation and management. He is an experienced ecologist with good botanical skills and extensive experience in protected species' surveys. He has particular expertise in terrestrial invertebrates, amphibians, reptiles and bats and holds Natural England and Natural Resources Wales licences for bats, dormice, great crested newts, white-clawed crayfish and barn owls.
Moira Conn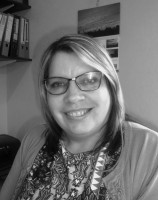 Moira Conn
Finance and Admin Officer
Moira provides administrative support for the Ecology team and deals with financial matters relating to projects, thereby ensuring the smooth running of the financial side of the business.